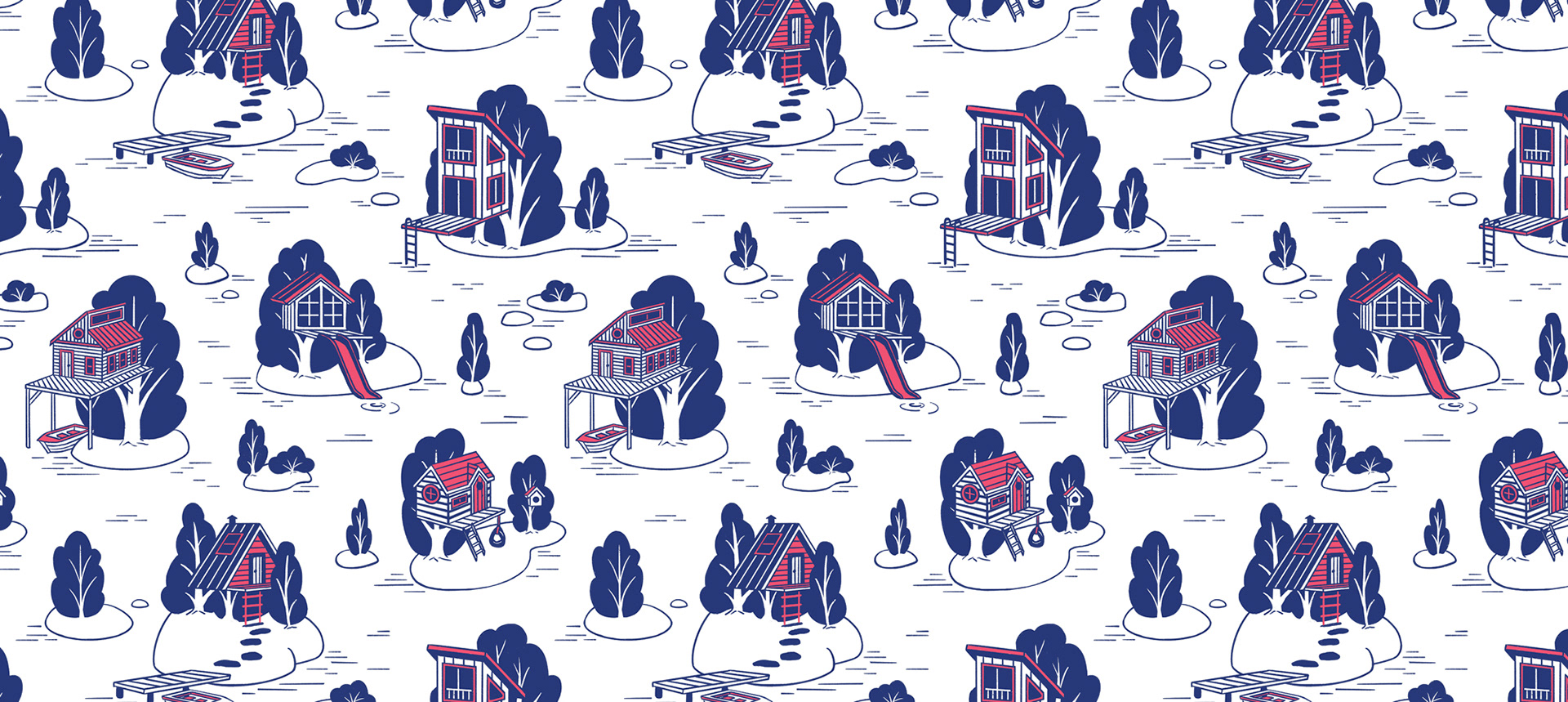 Project goal: 
create a seamless pattern, to be applied onto packaging for a joyful unboxing experience. 
Product audience:
 customers of online boutiques in the mid-high level price range.
Project special guidelines: 
Use of 2 colors only + white: due to printing limitations.
Creation process:
 In order to create a magical unboxing experience, I focused on dreamy and semi-surreal vacation destinations, as a way to preserve the feel of shopping at a physical boutique: stepping into a delightful world. By creating an environment that takes place on the packaging surface, the eyes are drawn to exploring and the mind travels to joyful places, before unveiling the product itself. 
Color choice:
 The colors were selected to fit year round, helping merchants keep costs down and simplify logistics. Red cabins and blue trees can portray a warm spring / summer getaway, a plaid jacket weather, and also fit seamlessly into Christmas and holiday branding. 
Tools:
 Pocreate >> Photoshop >> Illustrator
Licensing option:
 Yes, this pattern is available for licensing - feel free to 
contact me
.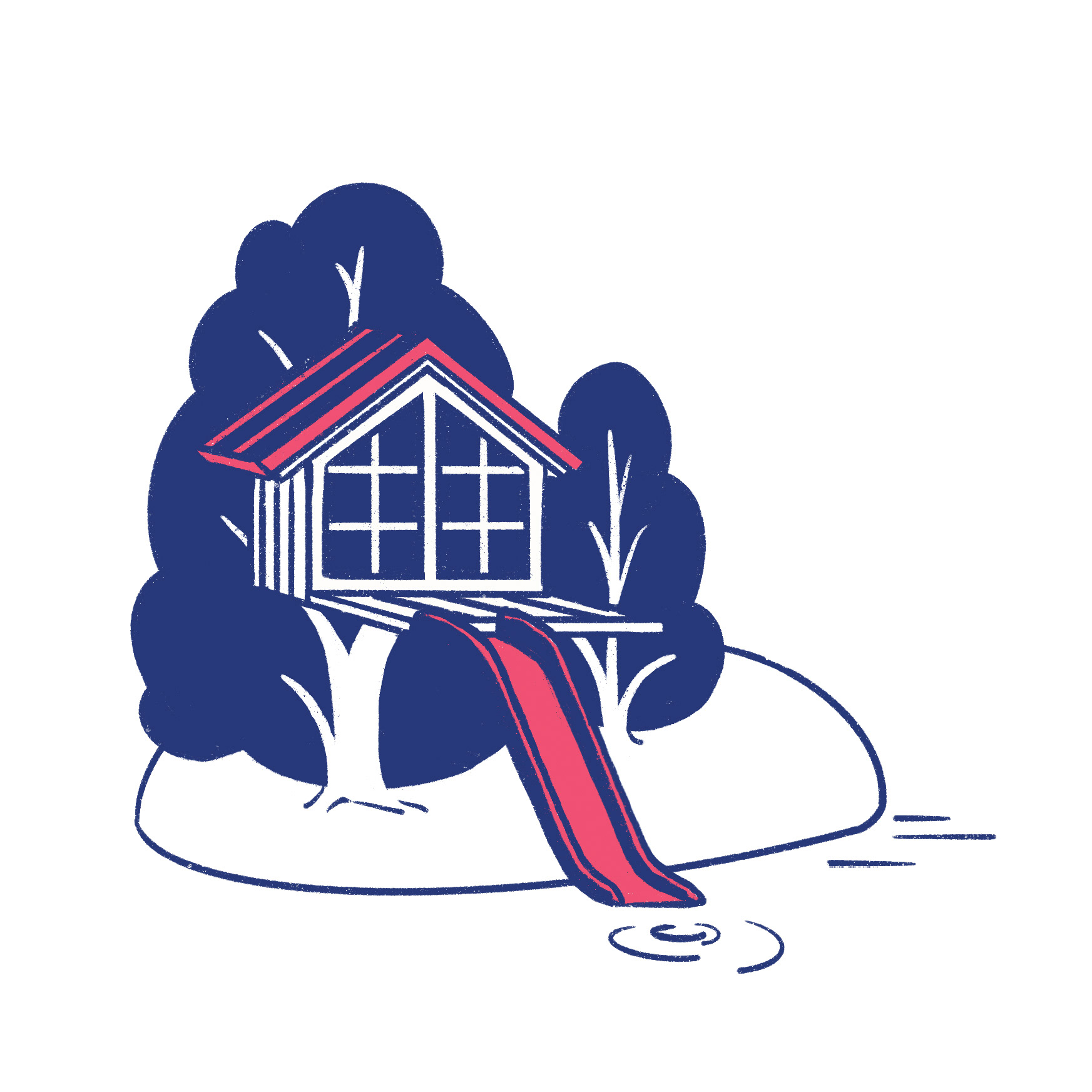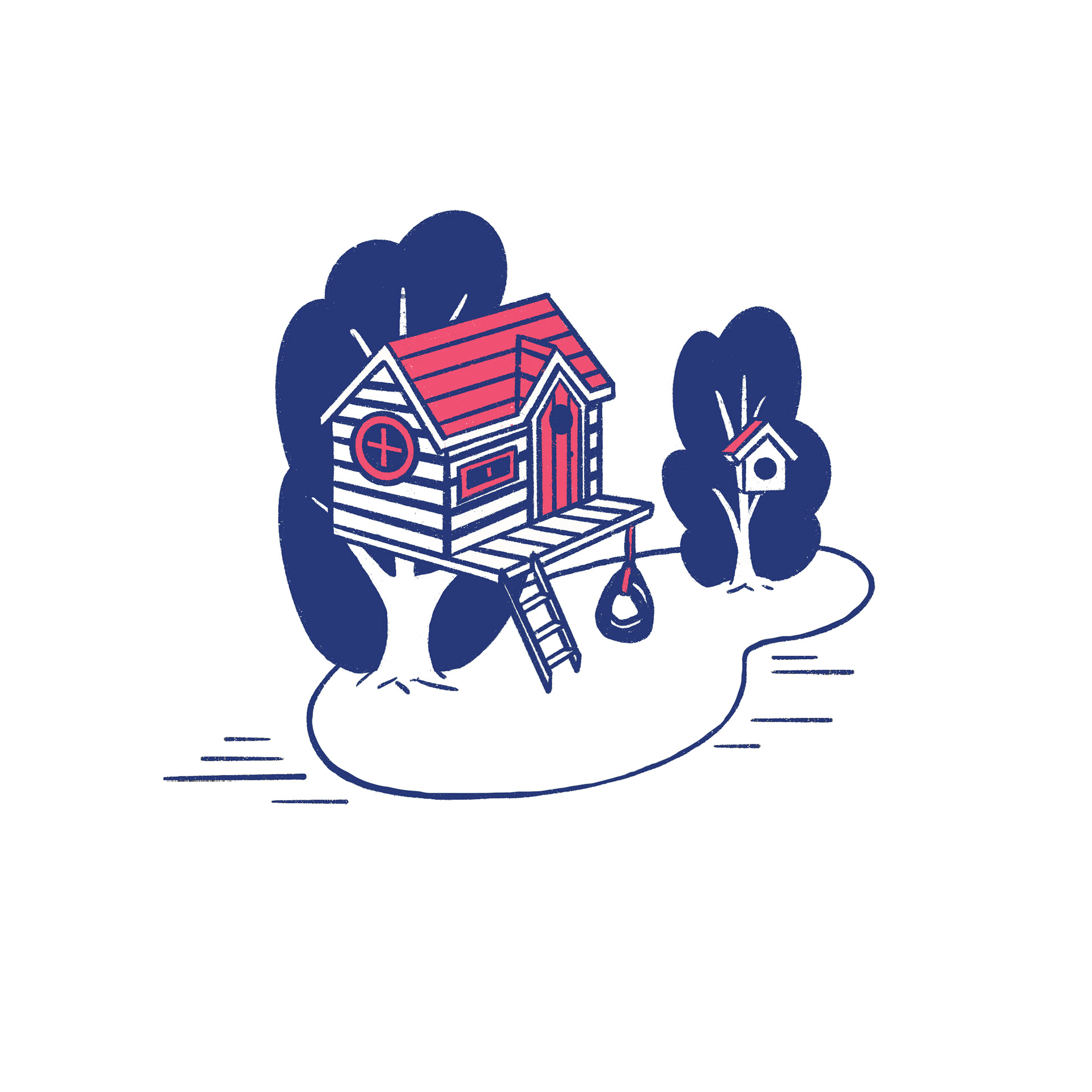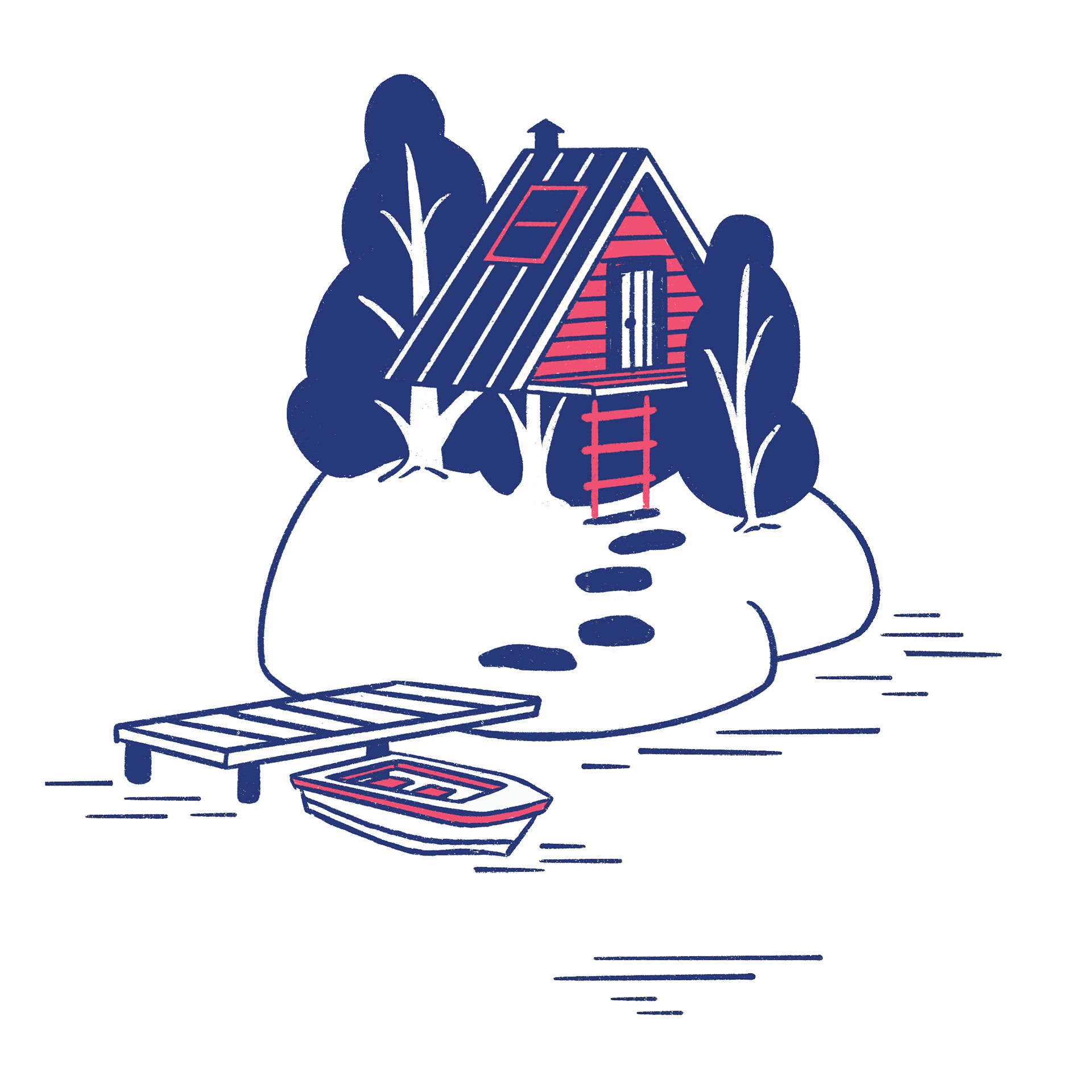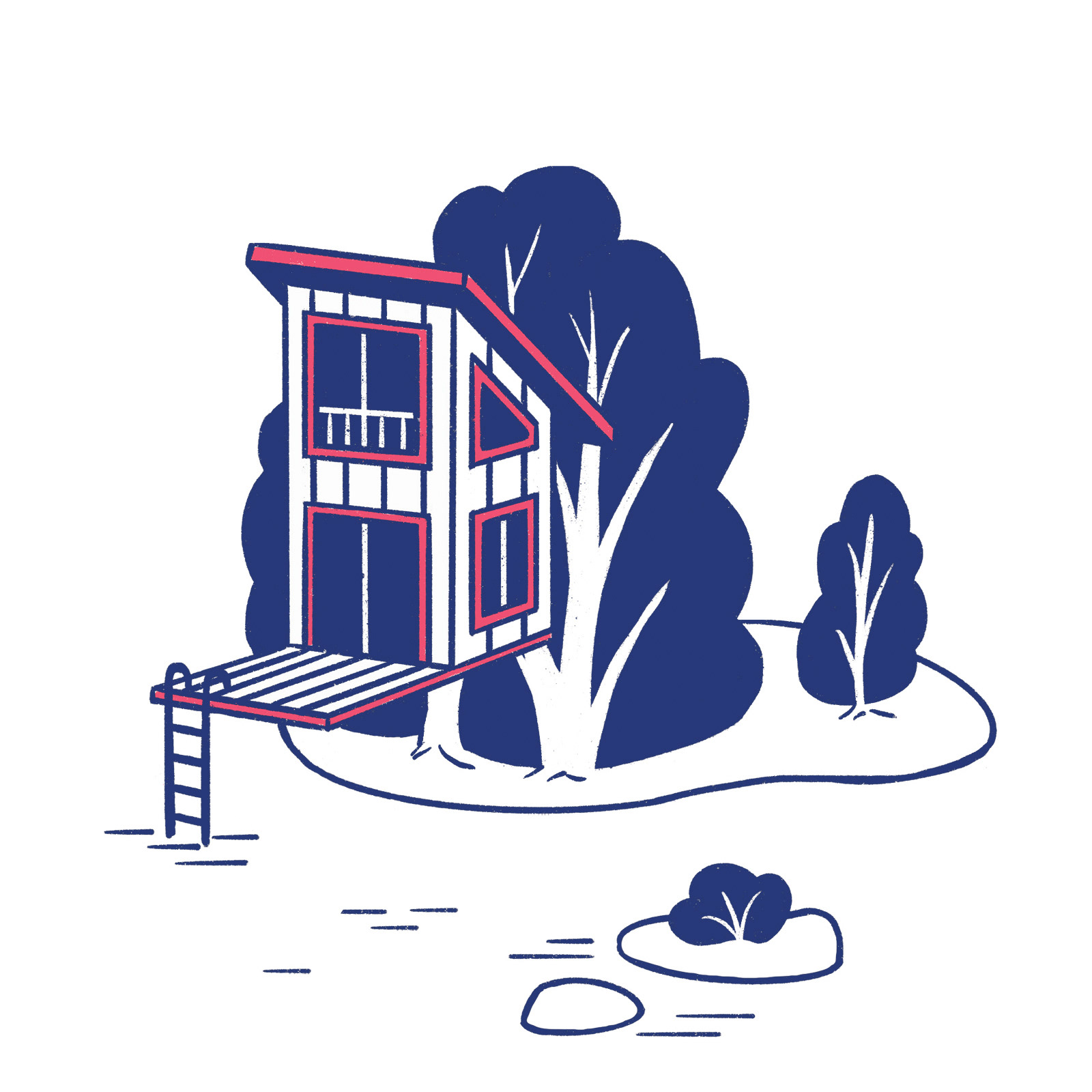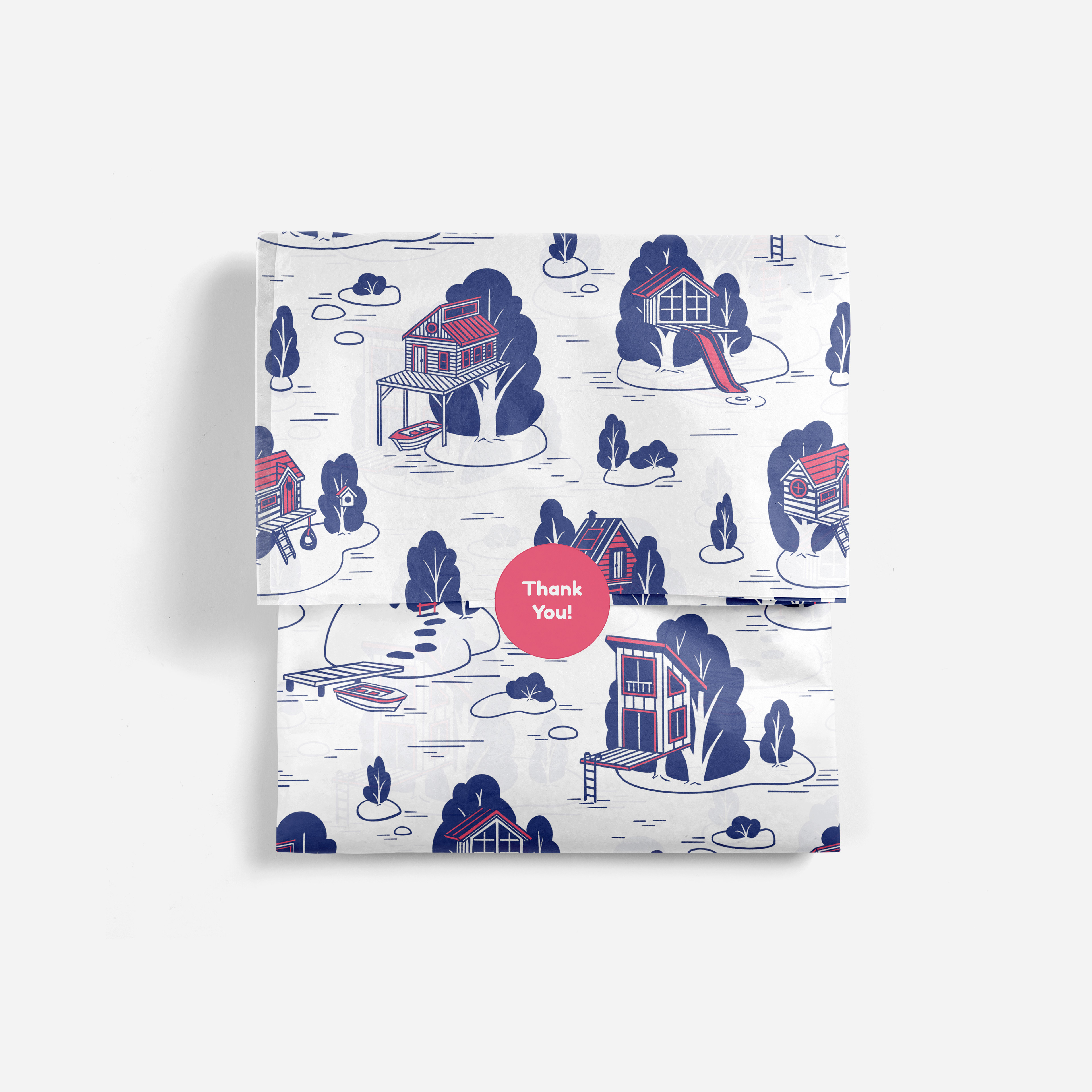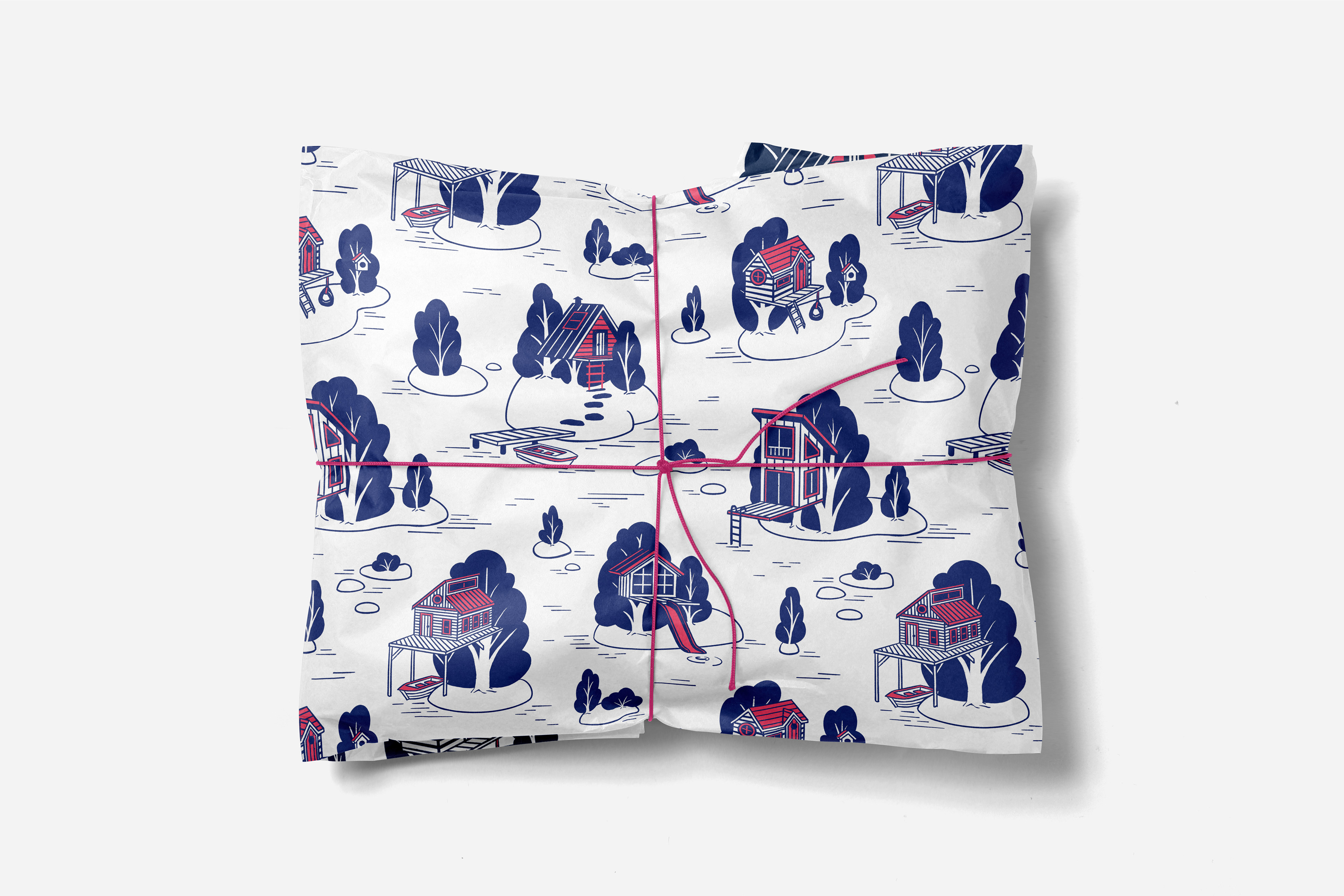 15 Second process videos:

Subscribe to the quarterly newsletter: