Botanical illustrations of mushroom types - for wall decor, tote bags and dish towels
@knuffel
 + packaging design.
Project goal:
 Create mushroom themed designs for homeware accessories - tea towels, tote bags and art prints.
Product audience:
 home decor enthusiasts, trend shoppers, gift seekers.
Project special consideration:
 limited use of color, created in separate layers, in order to be compatible with screen printing.
Creation process:
 I started by researching and learning about mushroom types, and choosing a variety of mushrooms with diverse features, in order to create a visually appealing design. The next step was to draw the outlines and details of the main image, using ink on paper. After scanning and cleaning the image in photoshop, I created a second layer of the orange color, by drawing flat shapes that add depth. For each product I created a new file and assorted the mushrooms according to the size and ratio. Having 2 separate layers allowed to create 2 versions of art prints, and to use only 1 layer for the textiles - for a sleek look and for cost effective manufacturing.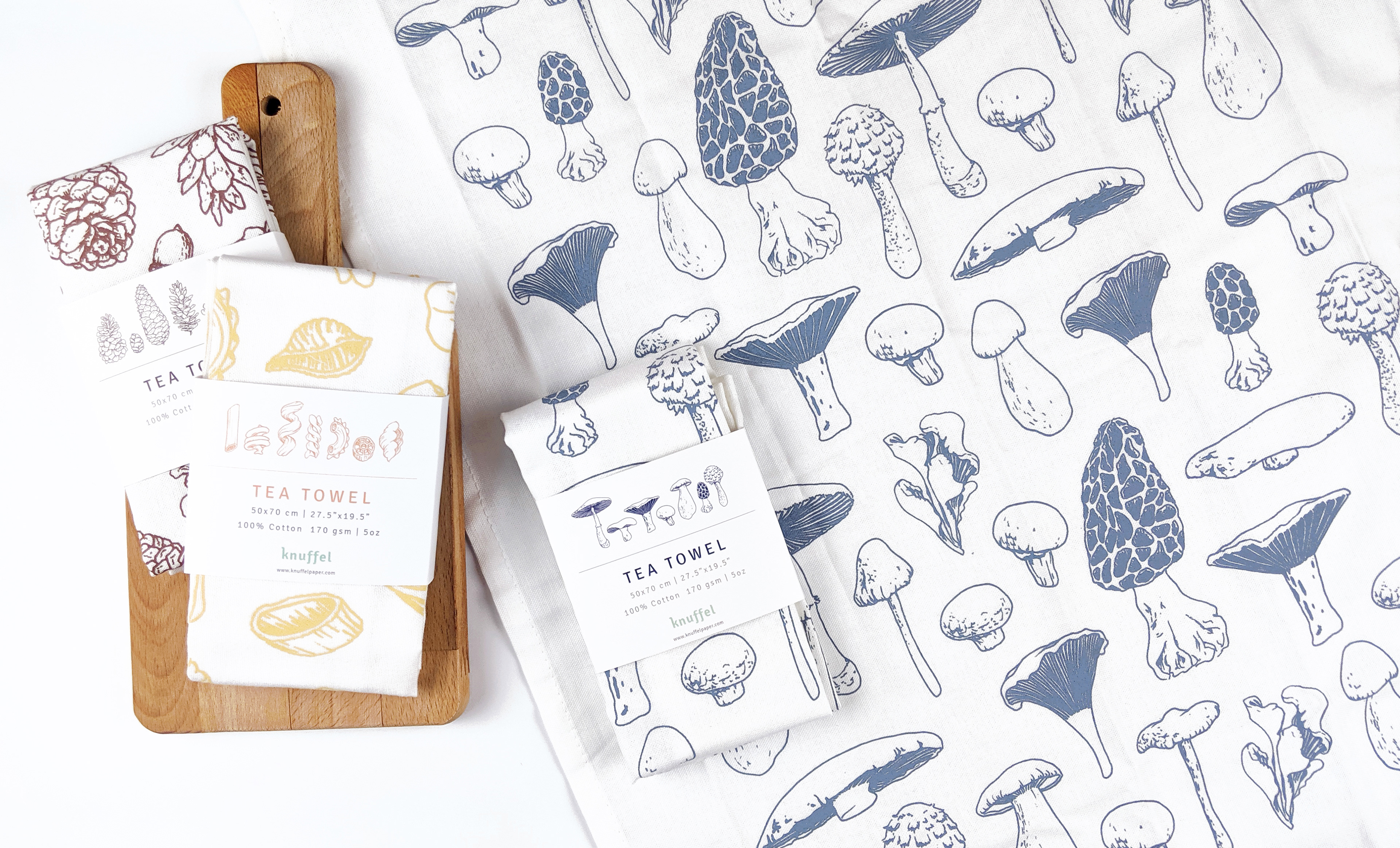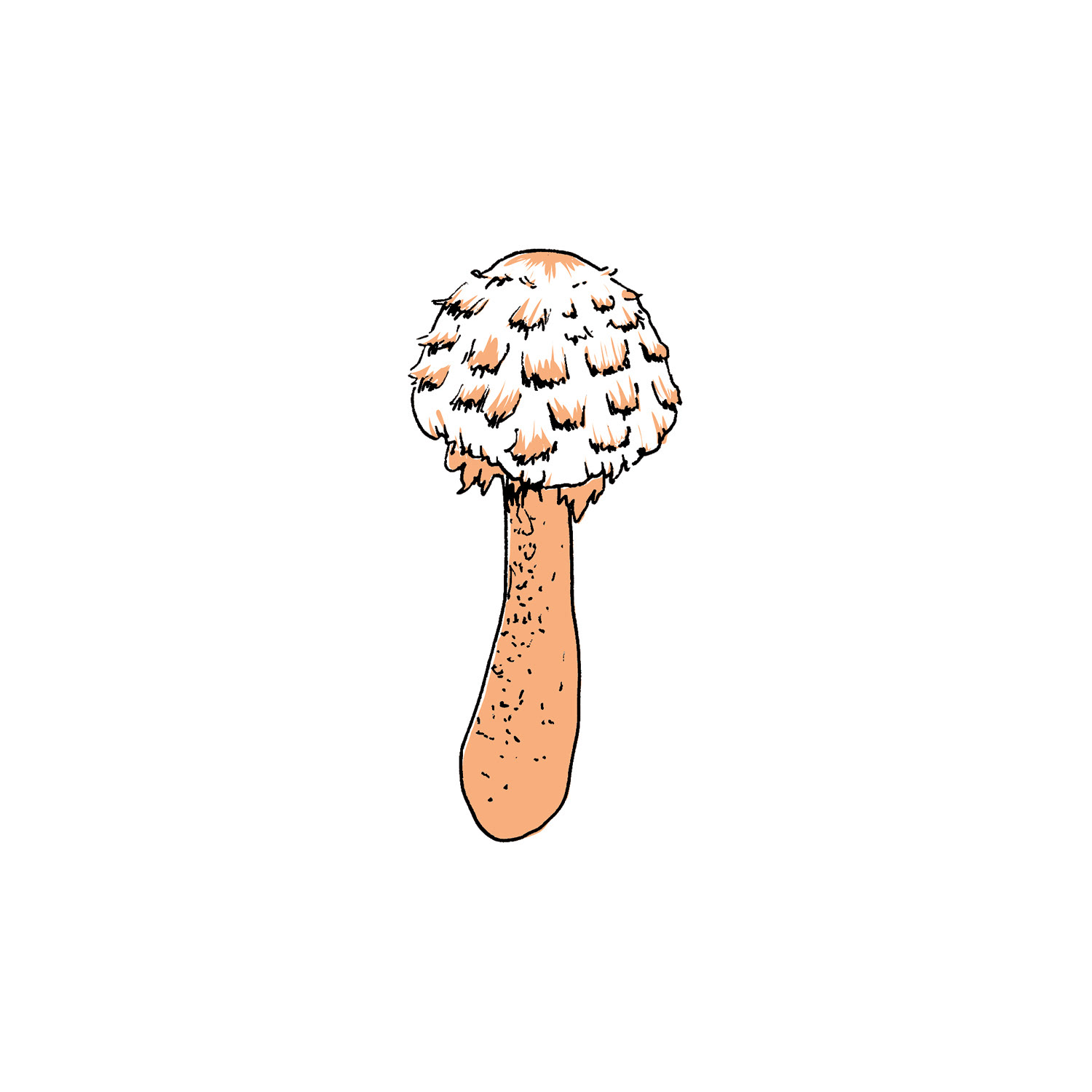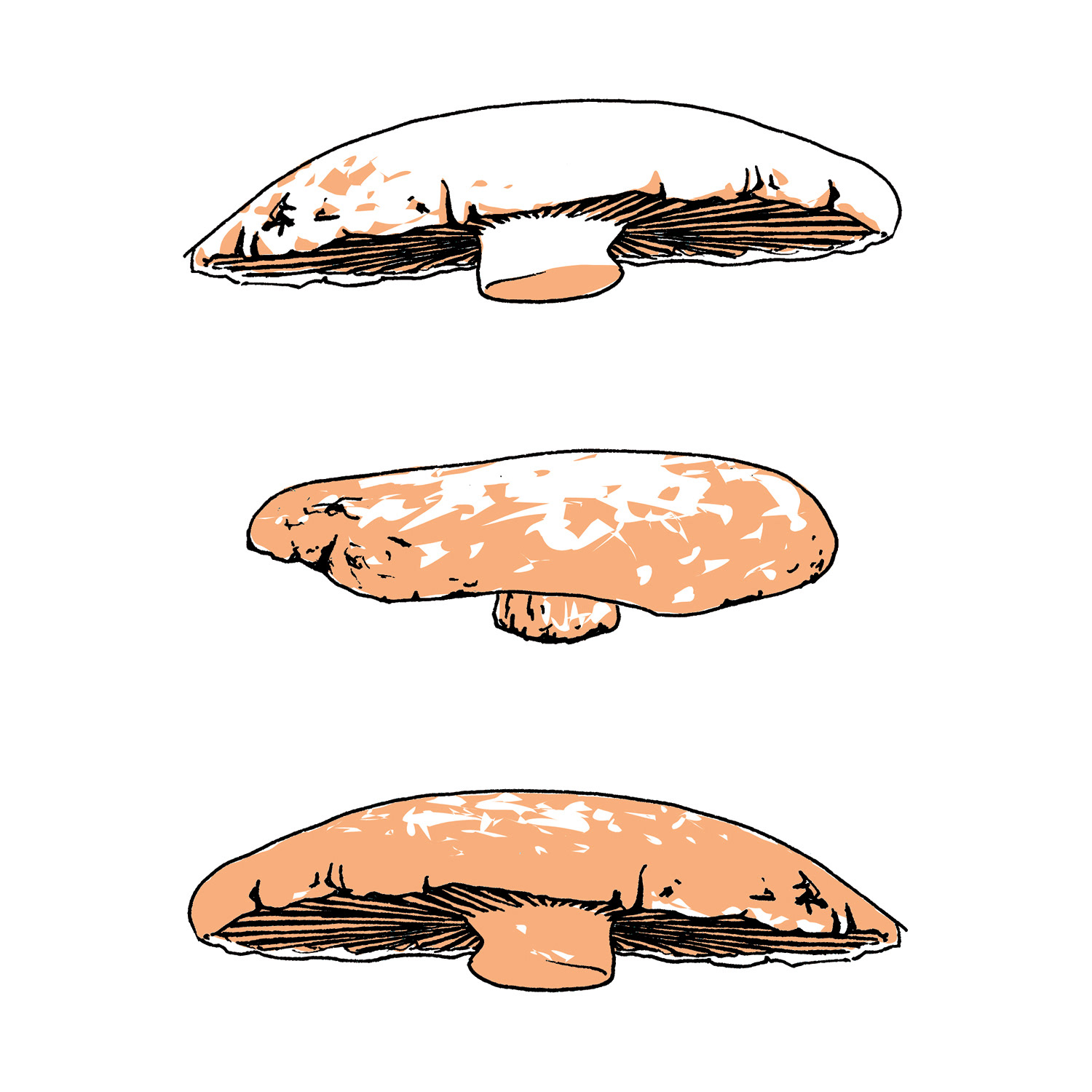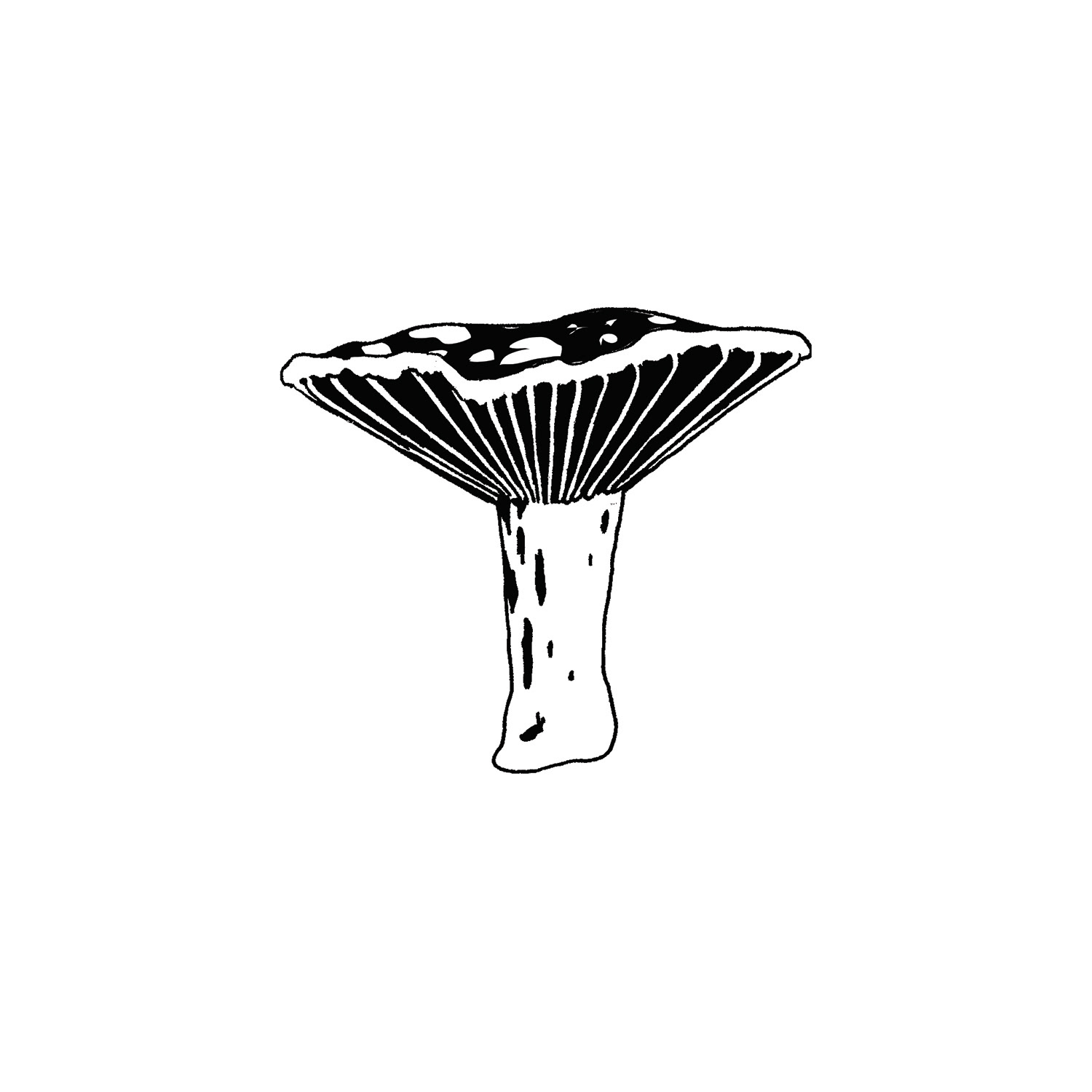 Subscribe to the quarterly newsletter: