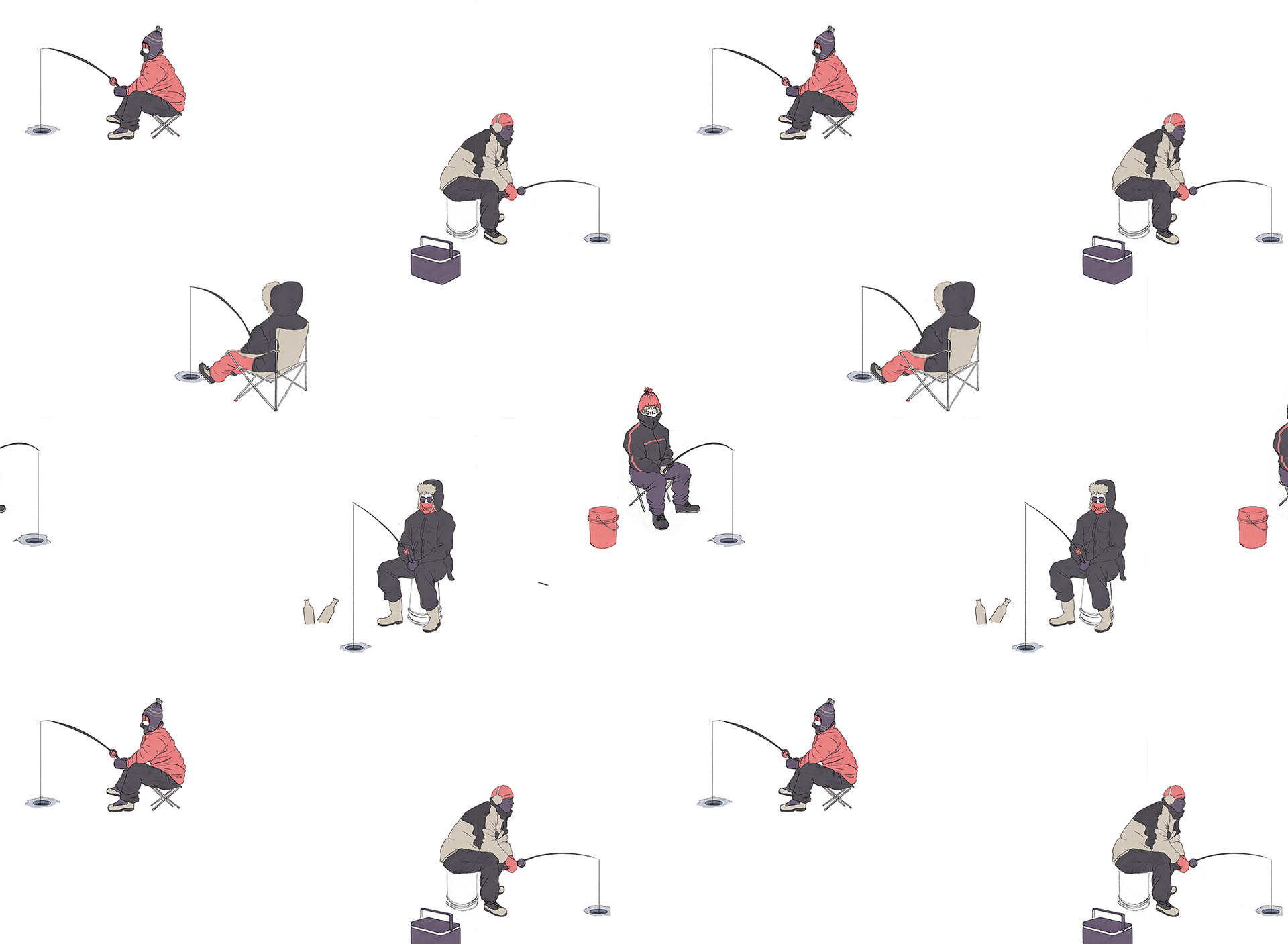 Project goal:
 Create a seamless pattern, to be applied onto notebooks and gift wrap, sold during the holiday season and year round.
Technical considerations:
 must be small scale.
Creation process:
 I wanted the winter pattern to be simple, and for it to use the white background as a surface, but I also wanted to focus on a less common activity than the traditional ski or ice skating. Ice fishing is less represented, but it captures the crisp and calm atmosphere of winter, so it was a perfect fit. Since the pattern was intended to be small scale and be printed on small items, I decided to keep it simple and to place the ice fishers on their own, but still facing each other - close enough to have a friendly conversation. I used a nordic palette that looked visually pleasing, and is suitable for the theme and for the christmas spirit too.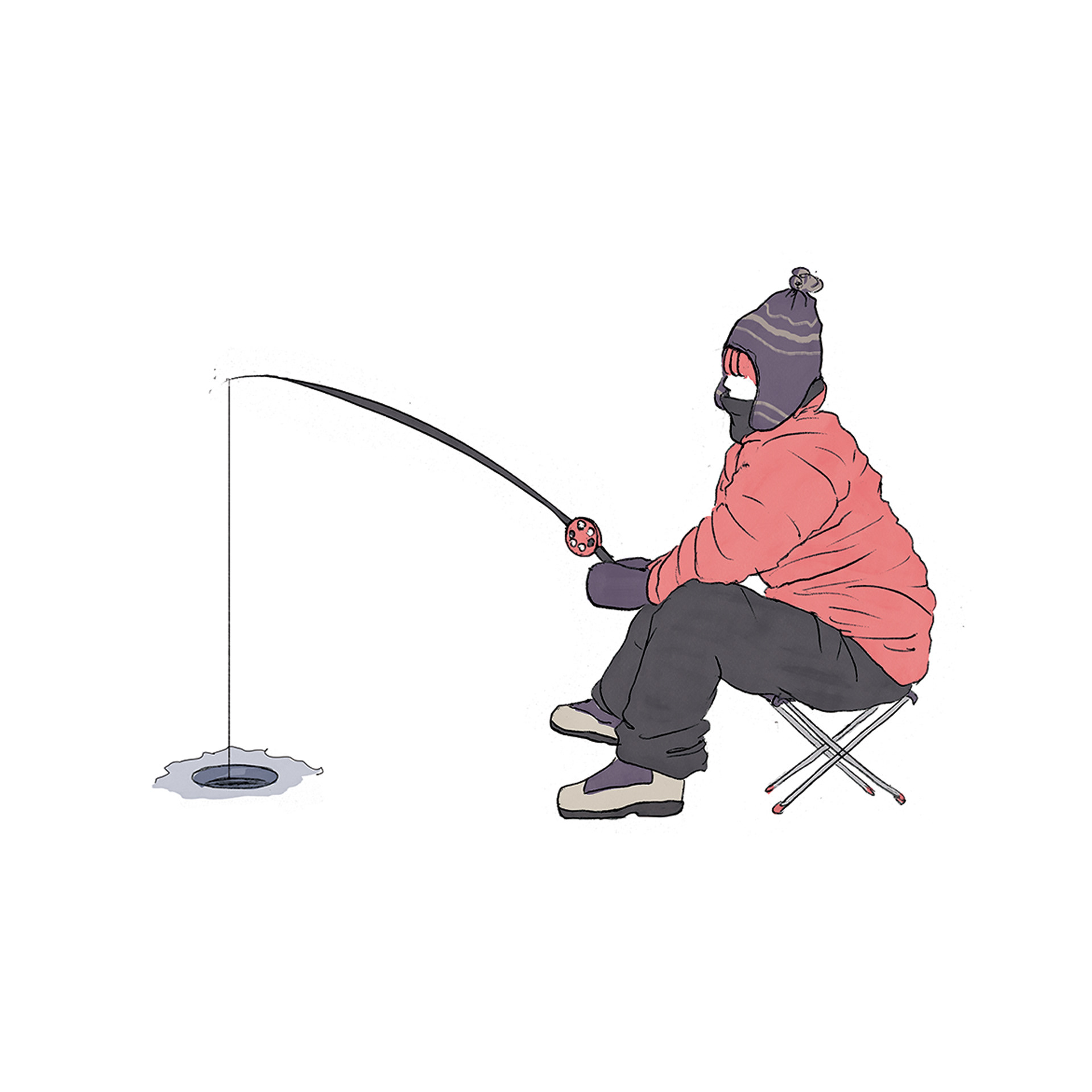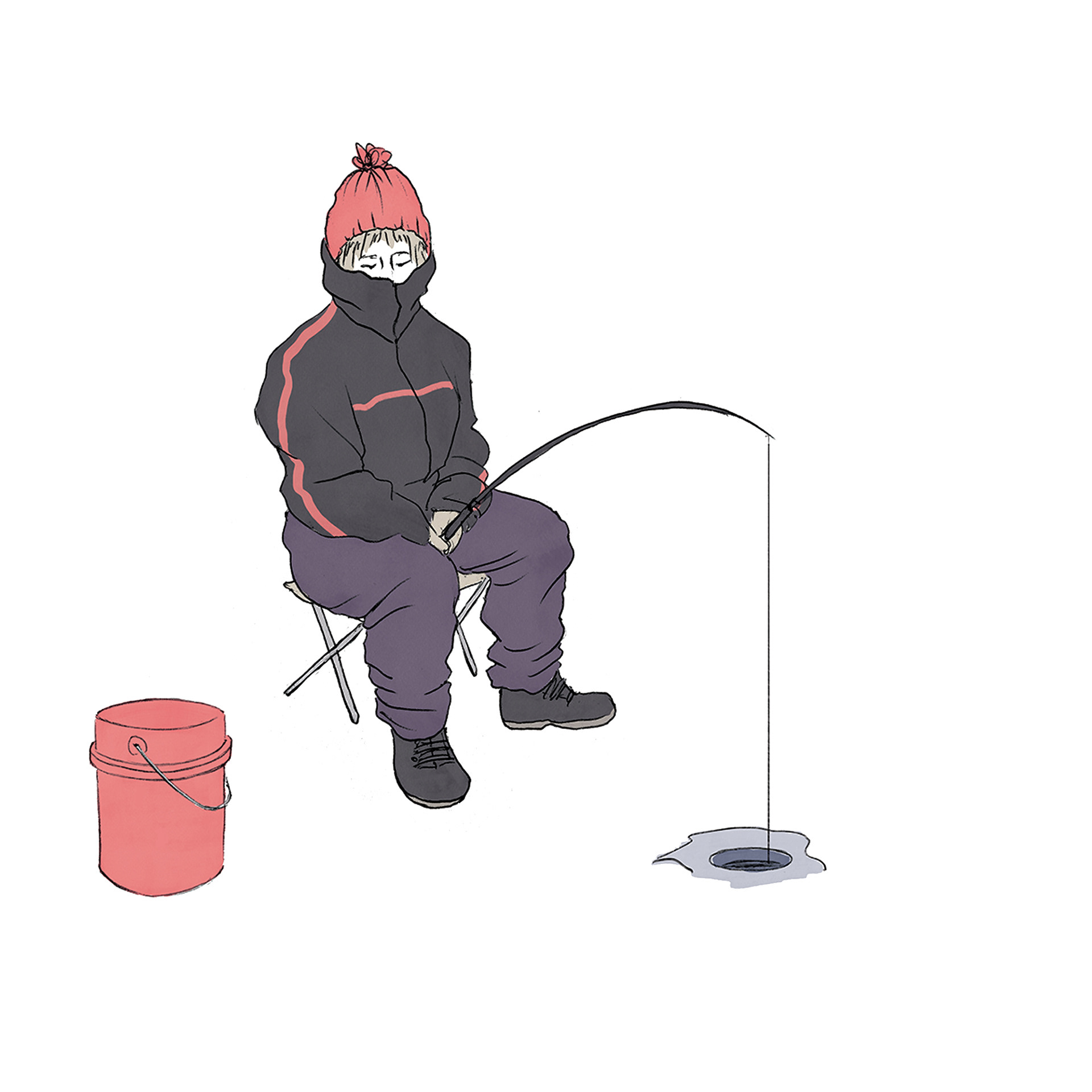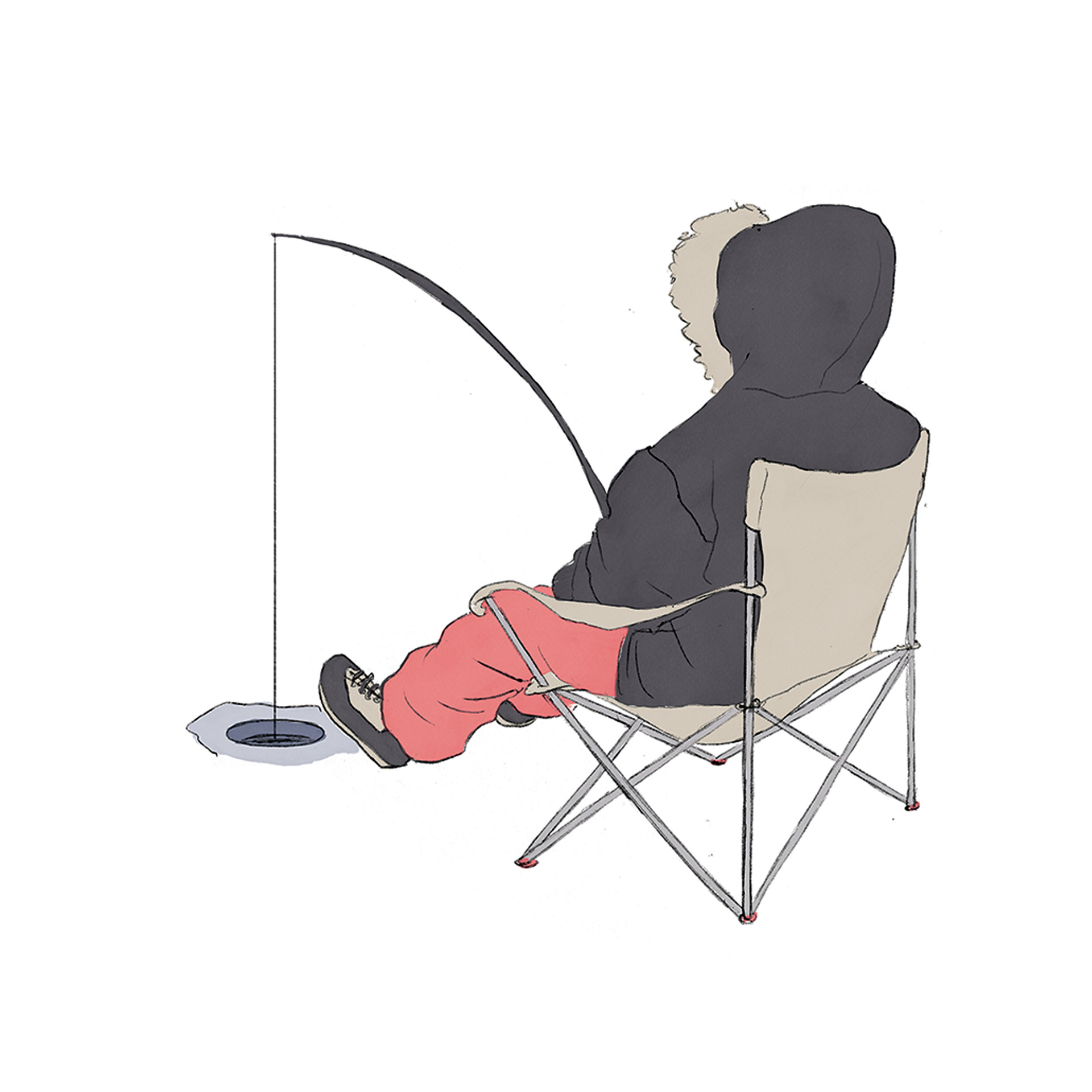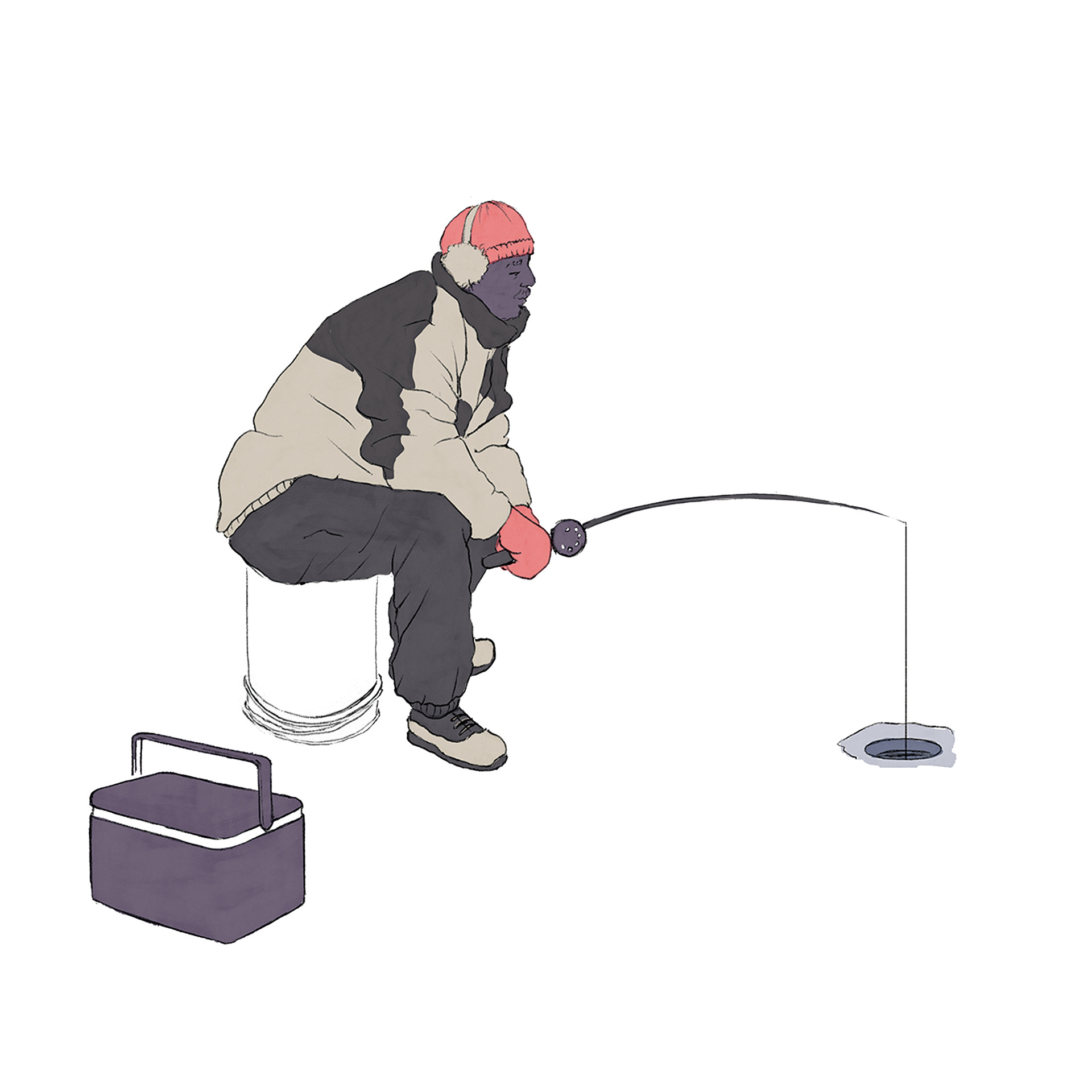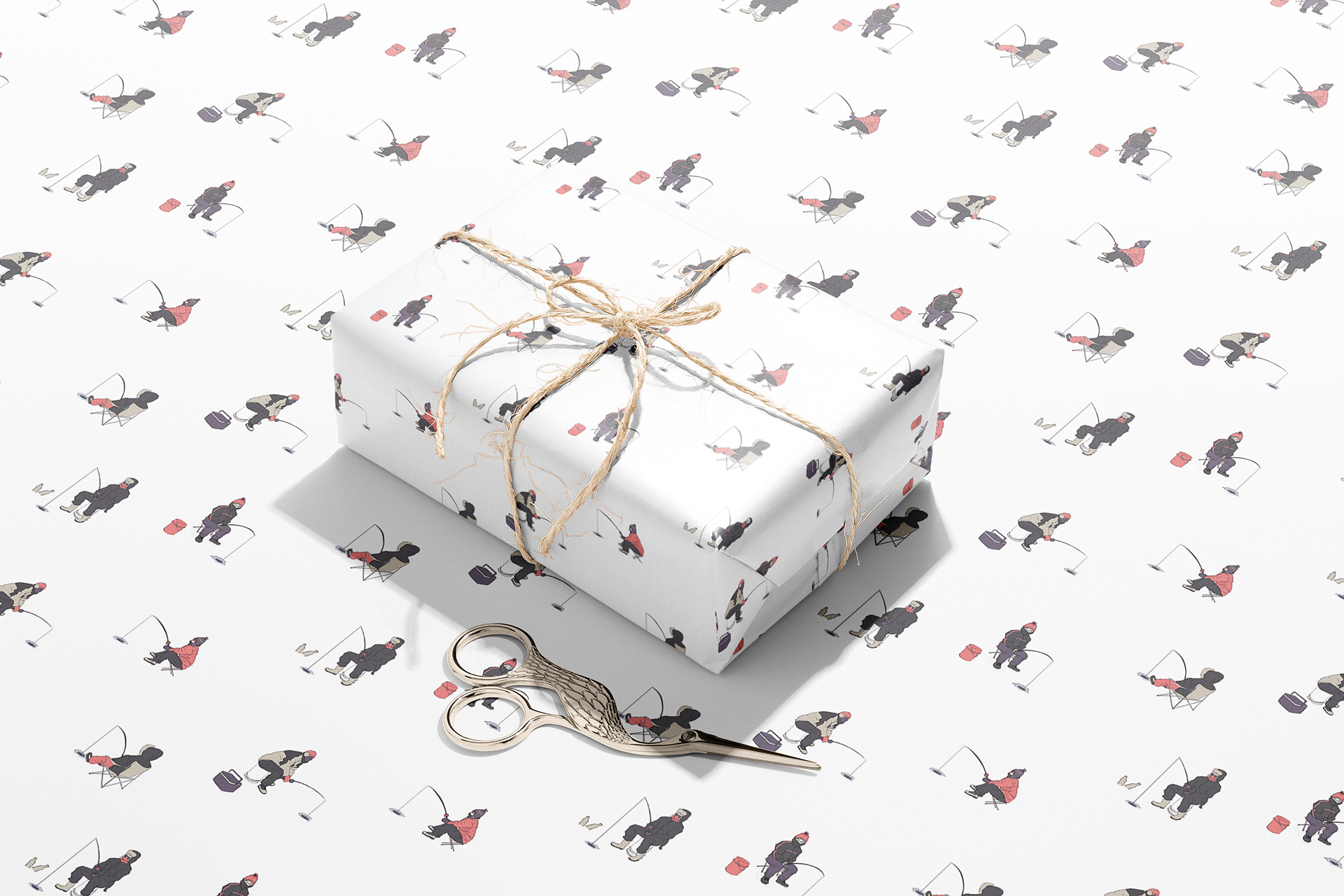 Subscribe to the quarterly newsletter: