Originally published on
Knuffel's
Blog.
A little bit of the process creating one of Knuffel's new winter designs!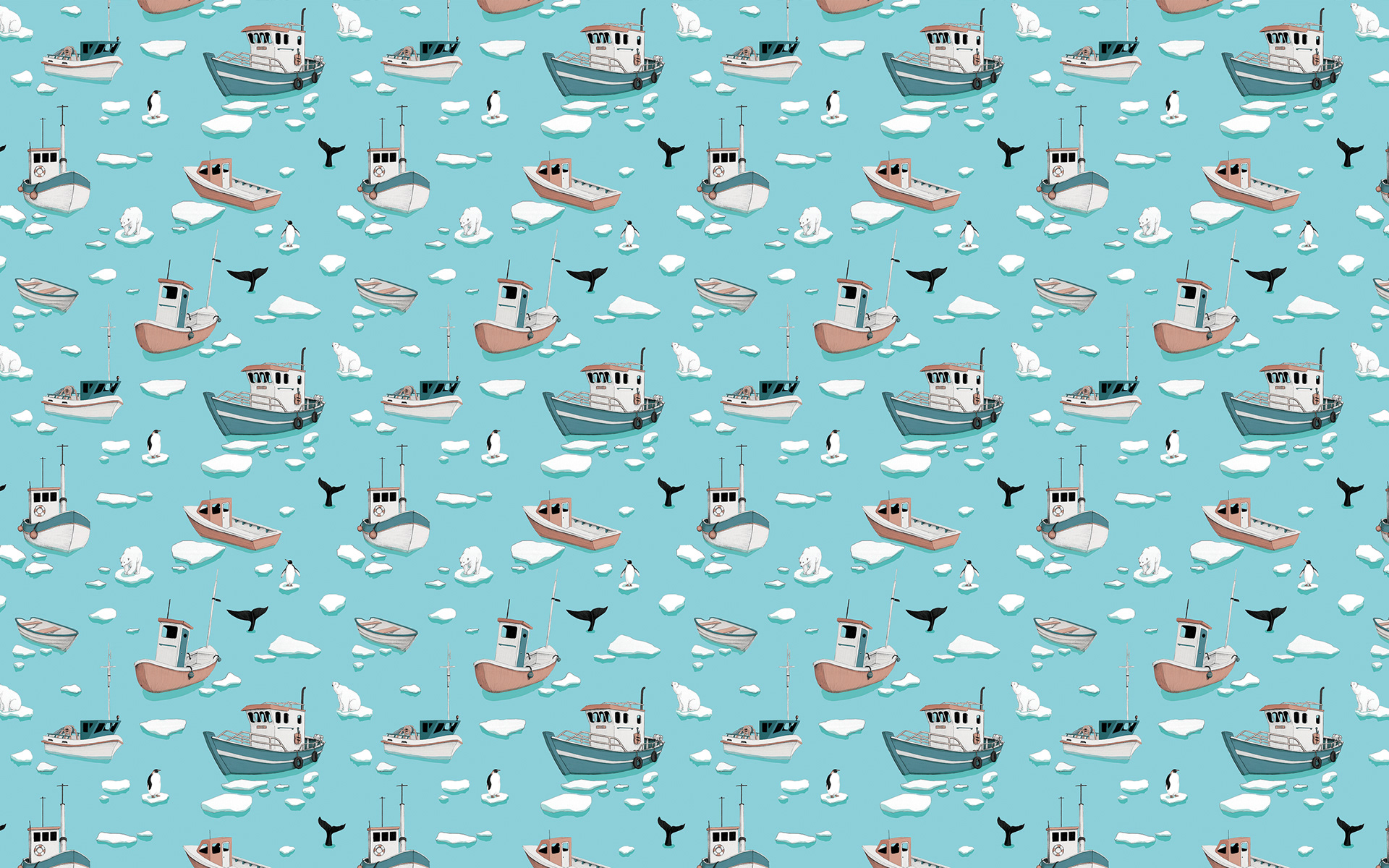 1. Planning

During the spring / early summer, the holiday season seemed very far away. I thought I'd have plenty of time to create and test different designs (spoiler: it's not a lot of time.).
I had a rough vision, and it included creating a winter-themed pattern for notebooks - and with that abstract idea I got started.


2. Inspiration

I tried to soak in the feeling of the freezing air and cold color palettes. you'd think living in Montreal should make it easy, but it was August, 34 degrees Celsius, in a city with no AC. But, luckily the internet is here to remind me how winter looks like! one of the things I like doing is watching short videos about the topic I'm focusing on. I especially loved watching these:
3. Sketching

I decided to focus on the arctic ocean with 3 subjects- wildlife, scenery and human presence. I sketched a layout and colored it with colored pencils. The colors weren't final, but it was a basic color feel I was testing out.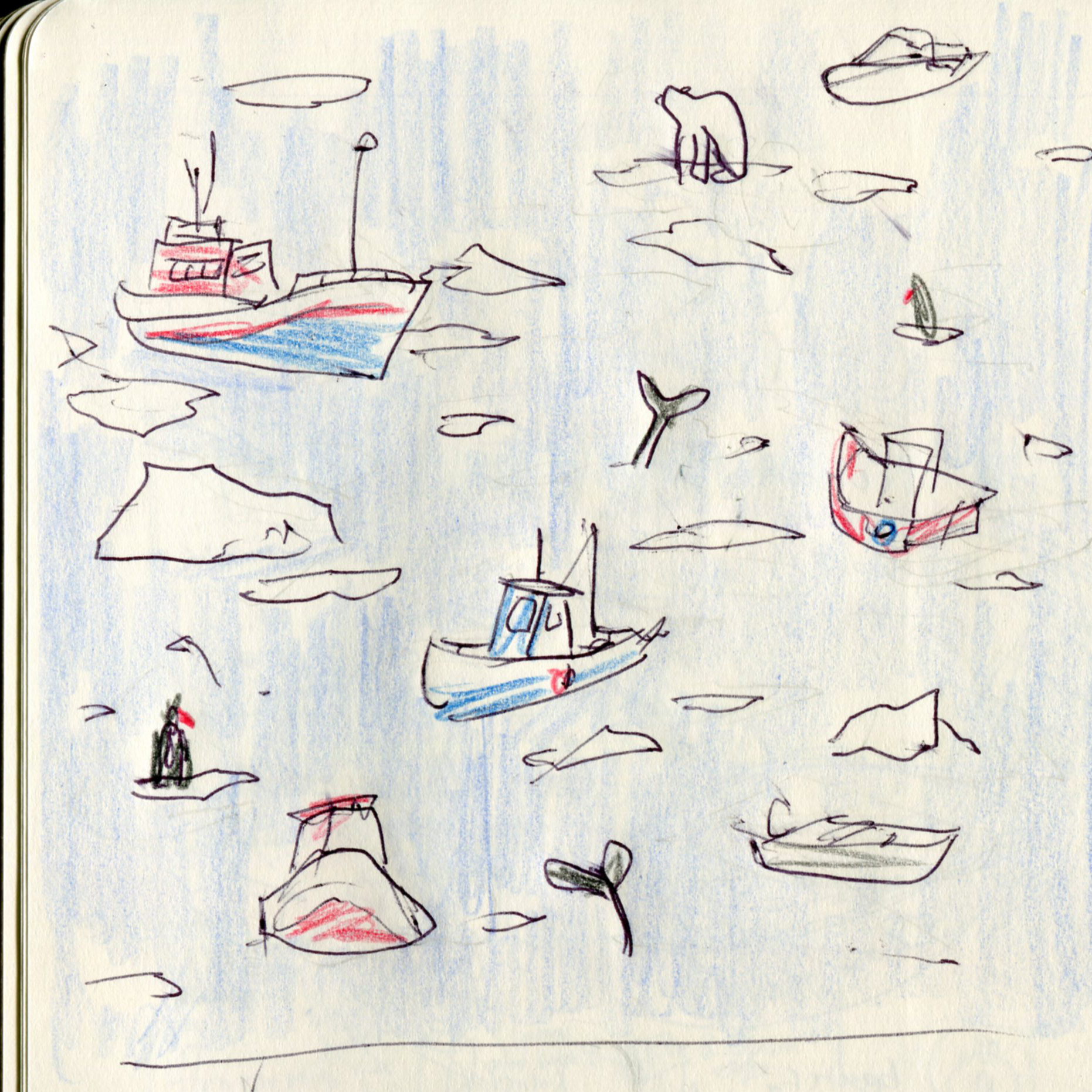 4. Advanced Sketch

I did another layout sketch - this time a digital version - in order to make sure that it looks right as a repeat pattern. I tested it out, and made several adjustments in positioning the objects.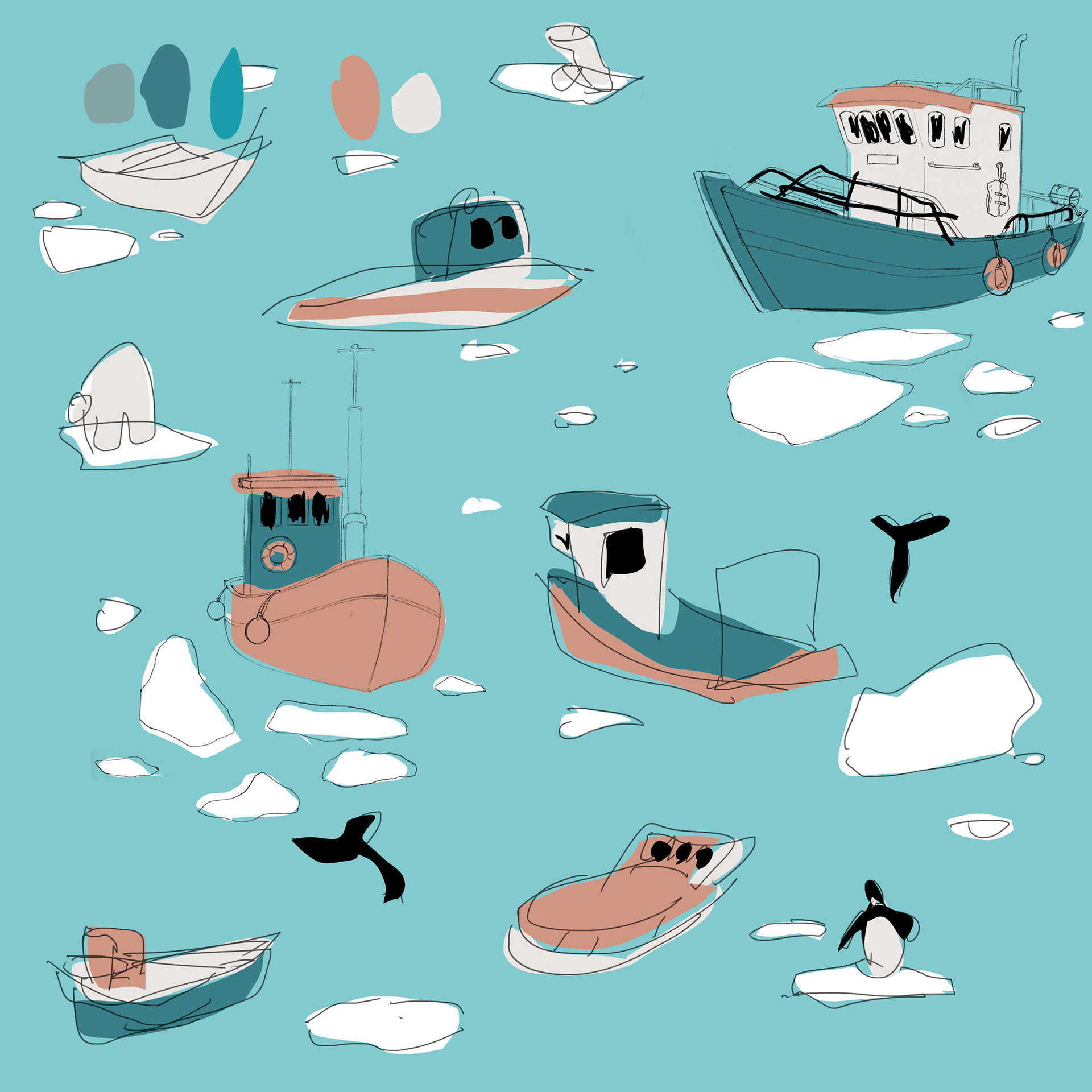 5. Final Illustrations

Once I had a solid sketch, I drew everything with pen on paper, scanned, and then colored it digitally.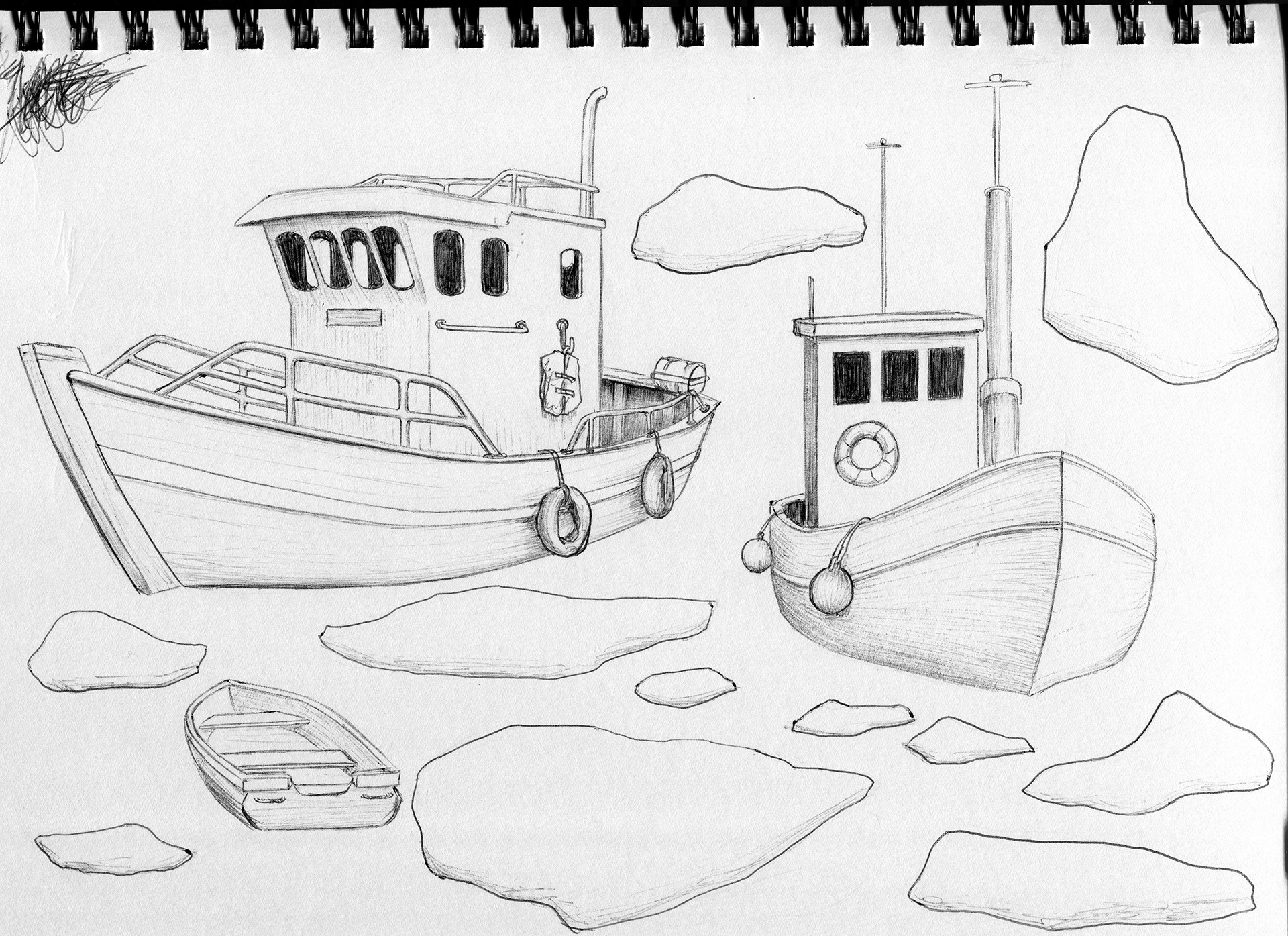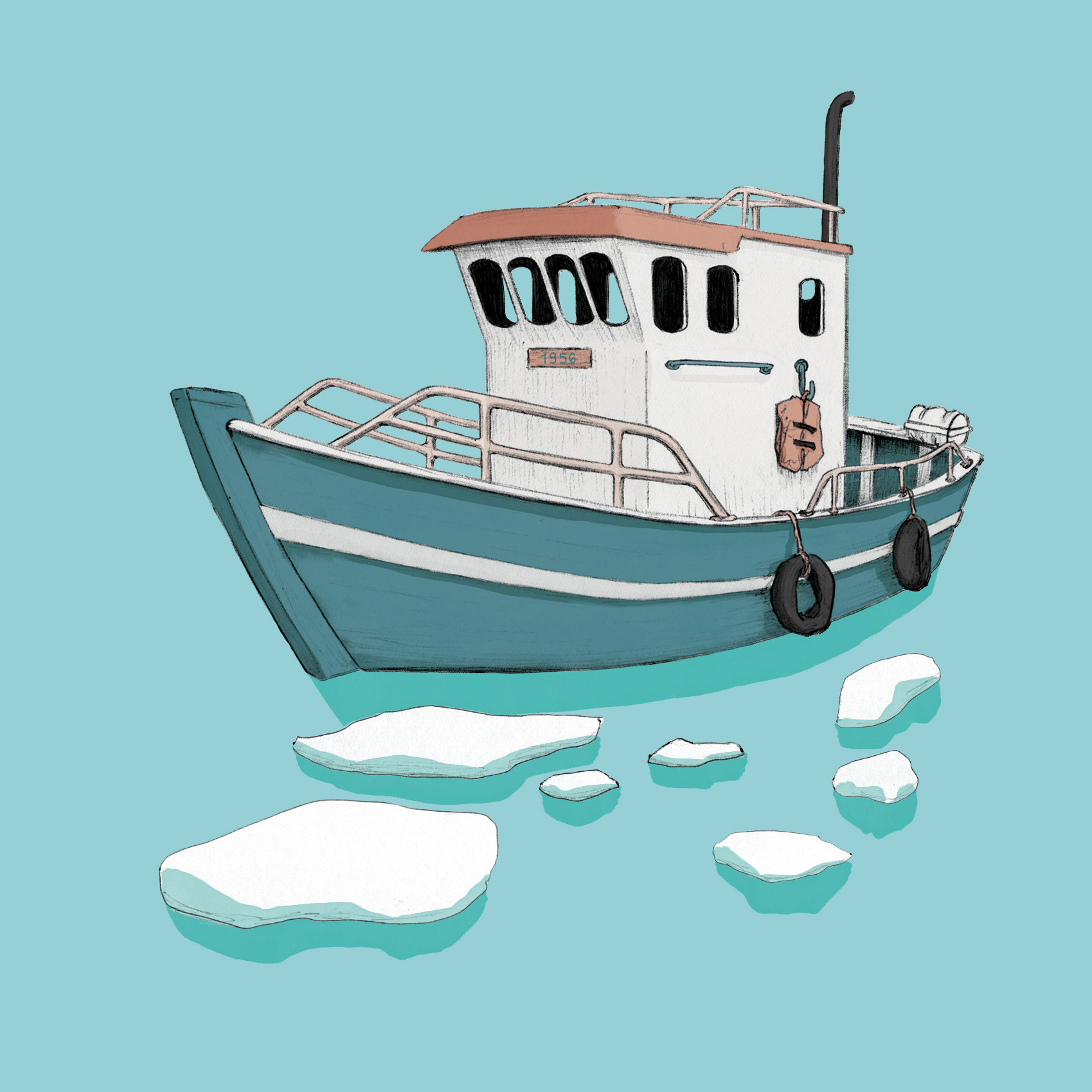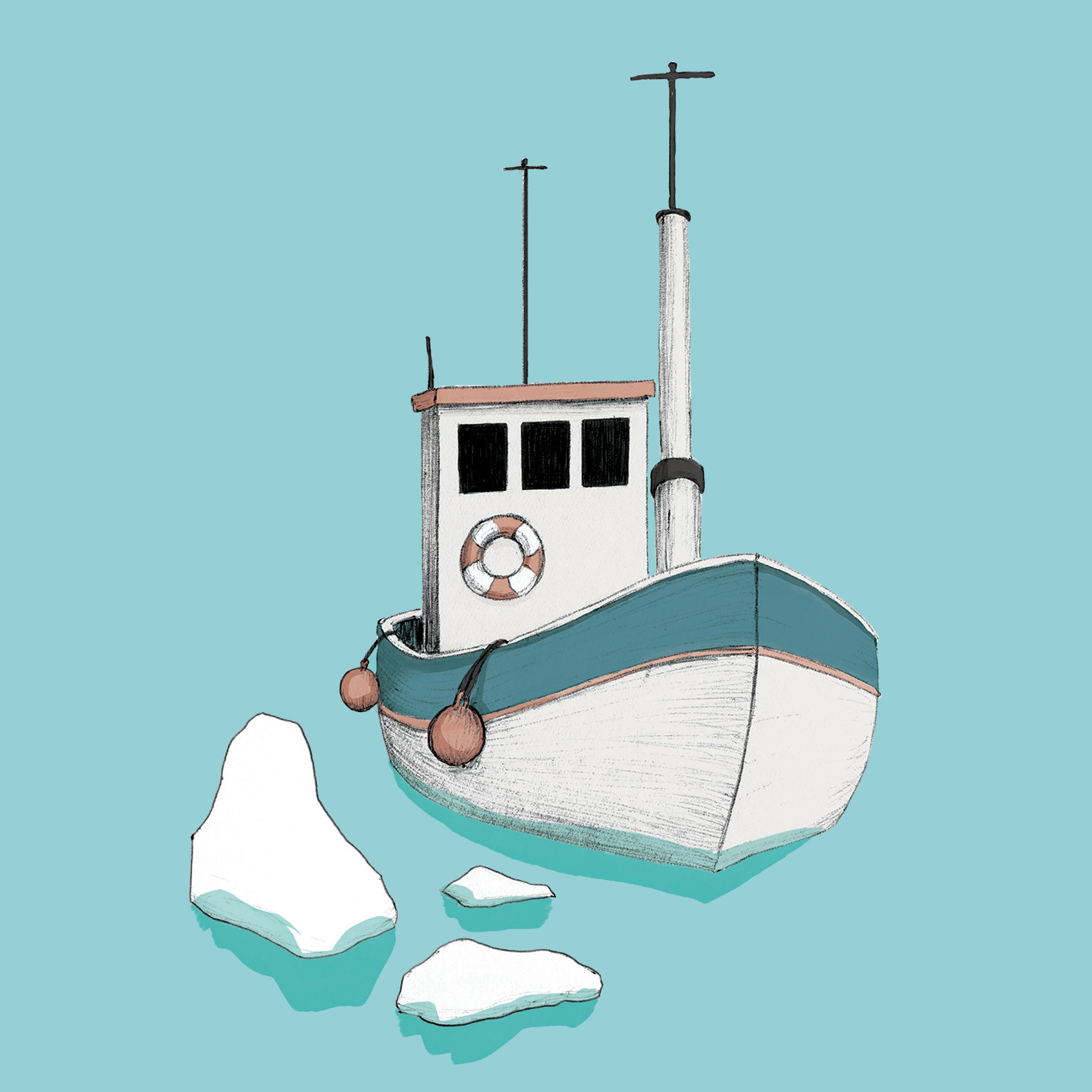 6. Test Printing

Personally, I like printing out a sample of the pattern while in progress. Since patterns have many details that need to work harmoniously together, looking at a hard copy is an effective way for me to identify glitches and rethink some details. 
After printing a sample I went back and made some adjustments - moved an iceberg a few pixels here, moved a boat a few pixels there. Finally looking good!


7. Applying the Pattern

Now that the pattern is ready, the next step was to apply it to the different products and make them come to life!